Guenther Primig is the author of the renowned Gwenna Luna series of horror books.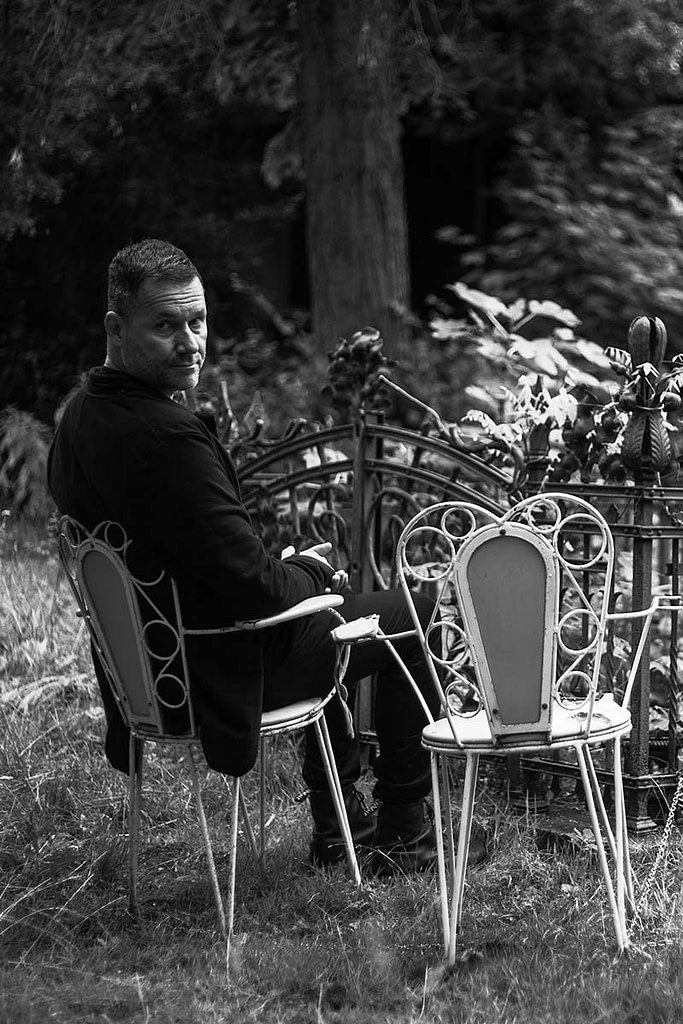 A Life Dedicated To Horror
Author Guenther Primig was born in Austria, which retains a strong sense of mysticism and belief in the supernatural. As a child he was told folk tales of ghosts, devils and dragons as facts that happened rather than just as scary stories. 
An avid reader since childhood, Guenther devoured classic supernatural fiction anthologies and grew up in immersed in the terrifying tales of celebrated horror authors as F. Marion Crawford, Edgar Allan Poe, M.R. James, and H.P. Lovecraft.
Relocating to America at the age of 18, he studied journalism at Santa Clara University, California, before entering the media world, including The Walt Disney Company between 1997 and 2005. 
He is now based in Berlin, Germany, where he works in the music industry, heading up the German branch of UK-based Extreme Music, a London-based music house that provides music for film, TV and advertising productions. He has worked on projects with the likes of Hans Zimmer and Snoop Dogg.
Outside of writing the acclaimed Gwenna Luna series, Guenther is a noted writer of short stories, stage plays and screenplays. His screenplay Two Sides of a Dead Man was a semi-finalist in the Academy of Motion Picture Arts and Sciences Nicholl Fellowship for Screenwriting, while his play about a fictitious horror star of Hollywood's golden age, The Man of Shadows, had three successful runs at the English Theatre Berlin. His ghost story, 'Smugglers', was included in the Shirley Jackson Award-nominated anthology Shades Of Darkness, published by Ash Tree Press in 2008, and two of his screenplays, Wrath, a horror film about vengeful ghosts, and Figment, a supernatural thriller are currently being developed by film companies in the UK and France.  
With a dedication to establishing evocative and emotive locations, moods and actions, Guenther's writing style has been hailed as "cinematic, singular, and supremely sinister". His Gwenna Luna series—to date comprising The Dark Book of Gwenna Luna: Six Dreams of the Supernatural (published in 2019) and 2021's The Graveyard of Gwenna Luna: Six More Dreams from the Dark Book—have been praised as the "missing link between classic and modern horror fiction" for their strong, relatable female protagonist, modern-day settings and focus on mood and feelings over visceral action and cheap scares. 
I think Gwenna Luna's world, for all the frightening parts, is a world you like to be in. The fog-shrouded inn; the ancient lake; snow-covered London … if the world is done right you want to go back to it.
Author of the Gwenna Luna series of books.
The Coachman, Read By Guenther Primig